Historical and Archaeological Study, Damage Assessment, Current Situation, Stabilization, and Proposed Restoration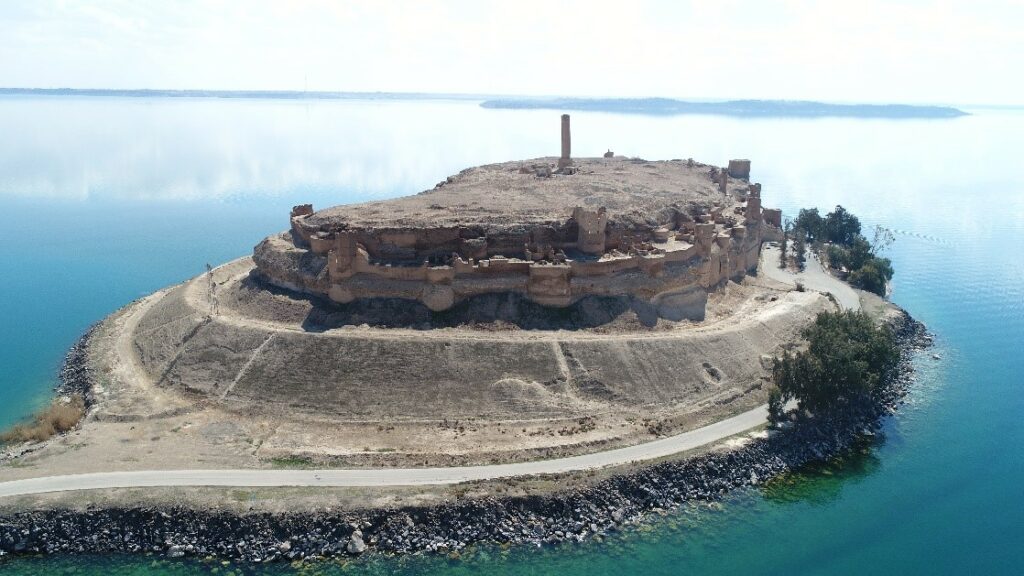 Qalaat Ja'bar, or Jabbar Castle, is one of the most important medieval castles in Syria, particularly in the north. This sprawling anti-Crusader fortress of the eleventh century dominates an escarpment overlooking the east or left bank of the Euphrates River in Raqqa Province, The castle is 55 km from Raqqa city
The castle is 320 m × 170 m and is enclosed by two huge walls surrounding the castle's facilities. In the center of the castle a mosque was built, and its minaret is still majestic after it was restored.
Unfortunately, most of the discovered artifacts were moved to Hama, and disappeared during the events of Hama in 1982, as well as the pieces preserved in the Citadel of Ja'bar, whose documents disappeared later.
Qalaat Ja'bar during the Syrian crisis:
In early 2011, Raqqa was under the Syrian government, and for nearly two years it was subject to sporadic military tensions of several factions, the most important of which were the Free Syrian Army factions, the "Omanaa Al-Raqqa".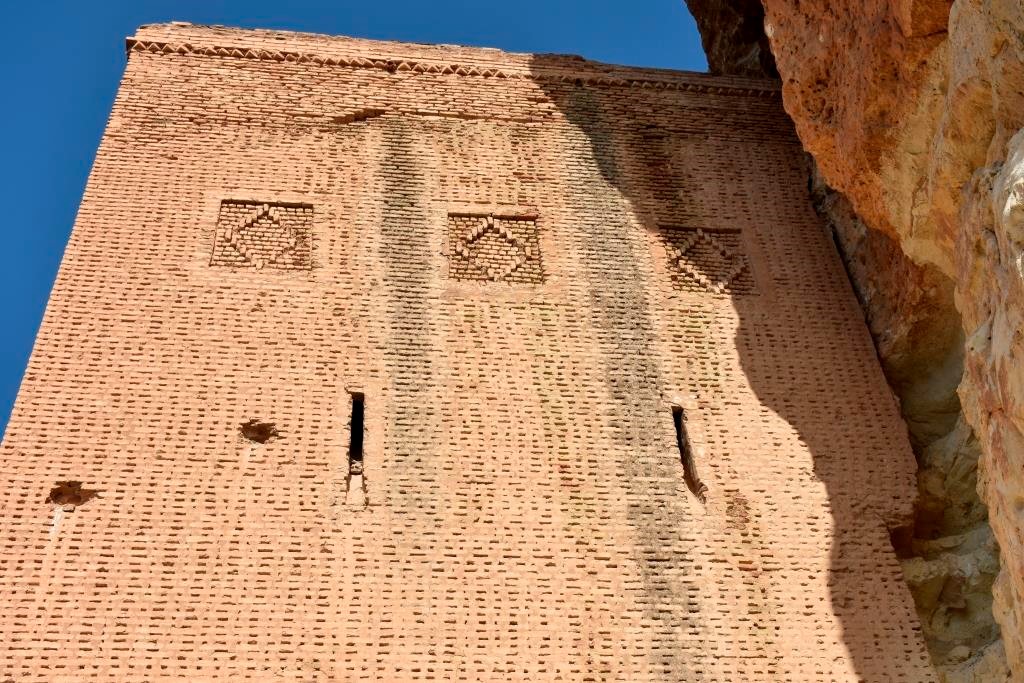 In March 2013, this faction took control of Raqqa after battles involving Ahrar al-Sham factions which quickly took control of government buildings, including the Raqqa Museum,
ISIS also used the newly restored wall as a shield for the training of the cubs of the caliphate (Ashbal al-Khilafa) in live shooting. On Thursday, January 5, 2017, the SDF took control of Qalaat Ja'bar.
Since 2010 the citadel was suffering of neglecting, without any damage assessment or stabilization works, the last assessment was carried out in the 90s, in this project we did full documentation works, recording all sorts of damage on a high-resolution map and created a 3D Model of the citadel plus future restoration plans proposal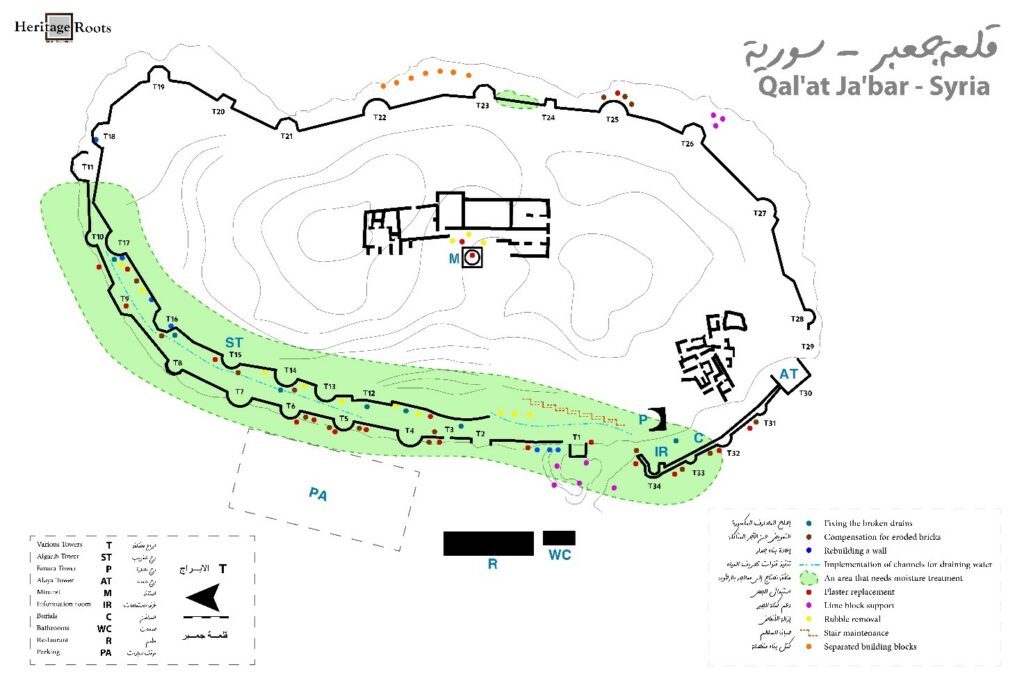 Team Members: Yasser Showhan, Khaled Hiatlih, Restam Abdo, Zaradacht Isso, Montaser Qasem, Ibrahem Maadan, Saoud Arsan, ,  and funded by Humanitarian Research Consultancy