Ongoing project 2022
This project is designed to educate women, children, and youth elements of the population by giving them interconnected activities that they can use to continue learning from one another once the workshop is over. This will be accomplished through hands-on projects that introduce the participants to the artistry of their material heritage. It is hoped that children and youth will learn the importance of documentation and preservation.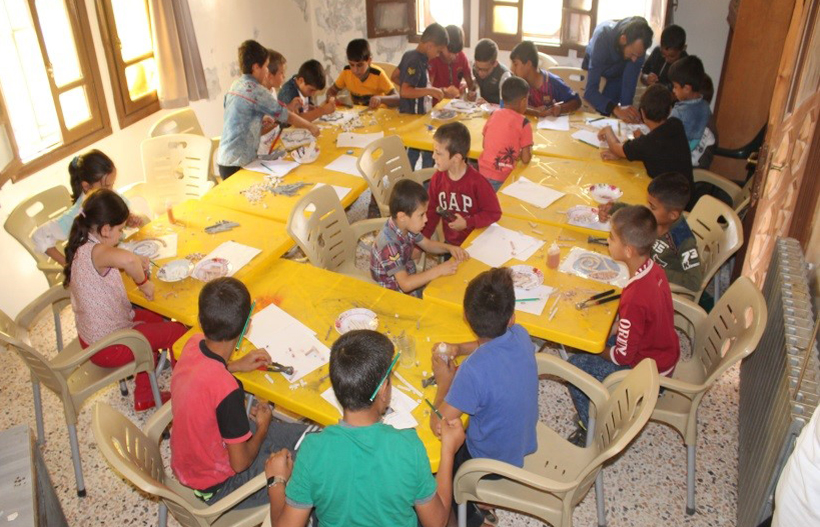 The program works to reconnect local and displaced populations with their cultural heritage and promote awareness of the importance of protecting this cultural heritage. This effort would fill the future civil society gaps needed to protect cultural heritage sites as the country re-stabilizes after the conflict and ensures that the younger generations remain connected to their roots.
Tens of workshops with the support of international initiatives and partners were carried out in different places in Syria and its surrounding countries
workshops like Mosaic, Calligraphy, Pottery Reconstruction, Model-Making, 3D Scanning, and Mock Excavation provided a great experience for the participants, and left a positive impact and hope for the future, especially for kids plus the warm hospitality and other fun activities in a safe place for a few days
Many phases of the educational programs were carried out by a support of different international organizations and institutions mainly TDA, IDA, HR, HRC and Collart Project