Ongoing project 2022
"Had we lived in the Greek or Roman era, I would have demanded granting him the divinity of tales so that he would become the god of tales, the evoker of memories and the painter of ancient times. Inheriting tales is similar to inheriting knowledge and experiences which can offer an effective contribution to the building of a more mature generation.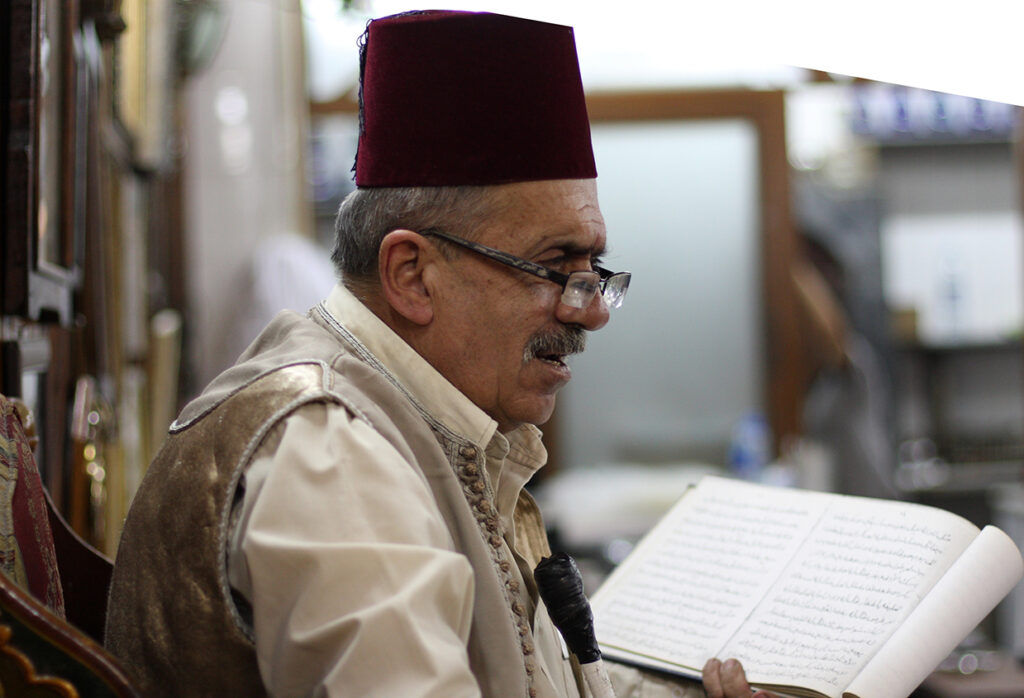 Writing about someone is basically a process of invoking his spirit and recalling his details so as to sit with him at your table and have a cup of coffee, although he mostly prefers tea. You look at him closely as if you were drawing a painting of his heart, mind, past and memory. You follow his body movements as if you were investigating his existence on earth.
Wearing the same clothes and going to the same place every day to retell his stories for 20 years while sitting in the same seat is viewed as the essence of creativity. This creativity was not embodied in repetition, but rather in renewal and attraction through his relentless strong tone of voice that beats with love, passion, and excitement.
That creativity is what made this voice infatuated with his outfit, book, cane, and chair. He calls all story lovers through his voice, with the aroma of Arabic coffee, "
That was part of the new Book of al-Hakawati by Rasha Haqi
Rasha Haqi the archaeologist and the co-Founder of the Heritage Roots was working with the last Hakawati in Syria before she left for the Netherlands and later the main character al-Hakawati Abu Shady passed away, but Rasha already has the materials of the Autobiography of Rasheed al Hallaq the last Hakawati and in cooperation and help of his son Shadi the new Book Of al- Hakawati will be published soon