The 7.8-magnitude quake harmed historic structures throughout Turkey and Syria.
The first earthquake—a magnitude 7.8 event—began in the early morning hours of February 6 near Gaziantep. Later that day, a second 7.5-magnitude aftershock followed.
Authorities are still sifting through the rubble, but by February 8 the death toll had topped 45,000, with tens of thousands more injured, reports Al Jazeera News. The quake also damaged thousands of structures, including some that had stood for centuries.
Old city of Aleppo
Where the historic neighborhood of Aqaba, adjacent to the western city wall, was subjected to damages and collapses, which is not far from the Gate of Antioch. The same applies to the historical neighborhood of Al-Jalloum. There were severe structural damages, including the fall of dipping ceilings, walls, and parts of the facades.
Historical private houses on Al-Khandaq Avenue were also affected, with moderate and minor damage.
Information also indicates the fall of several minarets of historical mosques in Aleppo.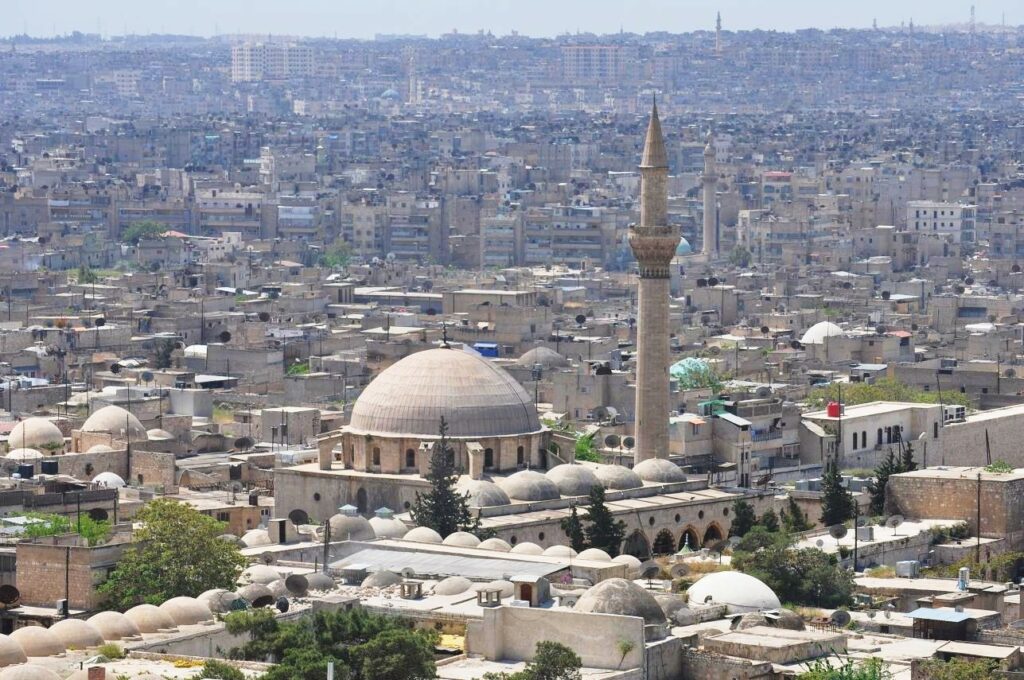 Aleppo Citadel
suffered minor and moderate damages as following:
The front entrance of the tower, which is the main gate of the citadel, was damaged by the earthquake. There was a drop in the ceiling of the arch holding the entrance, cracks in the entrance's tiles, and several fallen stones from the entrance archway.
Parts of the northern, eastern, southern, and western of the barrack roof was also damaged.
long cracks in the facades of the Ayyubid mosque minaret in the citadel, and the collapse of its spire.
Collapse along with the upper cornice and the facades of the courtyard of the Ayyubid mosque from the inside.
at the entrance to the Mamluk tower from the east (from the outside).
Collapse Part of the southern wall of the Ottoman barracks and part of the barracks roof.
A major collapse of the silo of the Ottoman mill and a crack in the eastern grinding room.
Crack in the roof and facade of the Mamluk tower.
Collapse in several bridges of the arch next to the entrance to the exhibition hall, and cracks occurred at the entrance to the Throne Hall.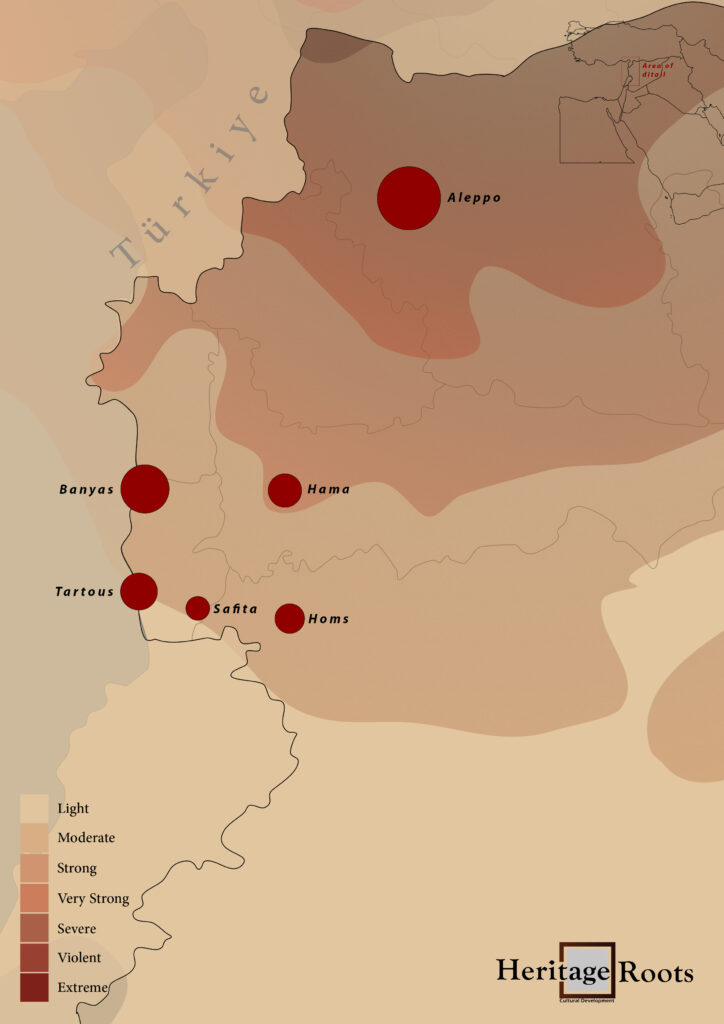 ---
---